Doc Edge delivers true stories from all over the world which will challenge, entertain and illuminate audiences. On in Auckland 30 May – 9 June, before heading to Wellington 13 – 23 June,check out our top picks of what to see at the festival.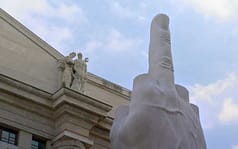 ASSHOLES: A THEORY
Some people grapple with the moral challenges of treating human beings decently. Others are just assholes.
This entertaining film explores the venomous social media, resurgent authoritarianism and rampant narcissism threatening to trash civilisation as we know it. The time has come for Assholes: A Theory.
In this intellectually provocative and existentially necessary film, John Walker explores Professor James' theories and recommendations using clips from Hollywood and news archives, combined with vox pops and ruminations with key observers of asshole-dom, including actor John Cleese and Italian LGBTQ+ activist Vladimir Luxuria.
Find out more: http://docedge.nz/film/assholes-a-theory/
---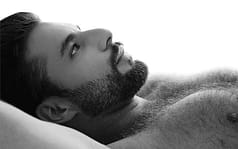 JONATHAN AGASSI SAVED MY LIFE
Jonathan Agassi, one of the world's most successful gay porn stars, splits his time between Berlin and Israel. Agassi built his fame and success on what is considered a global taboo, but in fact pleases millions.
A rare and intimate look at the world of porn and escorting, as well as on a unique relationship between a mother and son, who courageously redefine familiar family concepts. This is a film about a lonely person who seeks love and meaning, but is condemned to a destructive lifestyle, understanding that the extreme fantasies he chases are not necessarily his own.
Find out more: http://docedge.nz/film/jonathan-agassi-saved-my-life/
---
CHINA LOVE
In 21st century China, it's customary for betrothed couples to spend a small fortune on glamorous portraits, taken many months in advance of their wedding. Chinese and Australian participants navigate love, weddings and family in the lead-up to the most important ritual of Chinese society – getting married.
Come on a billion-dollar ride of fantasy exploring contemporary China through the window of the pre-wedding photography industry.
The film has the same kinetic energy as Crazy Rich Asians – outrageous at the opening but ultimately poignant.
Find out more: http://docedge.nz/film/china-love/
---
THE COMING BACK OUT BALL MOVIE
In the middle of Australia's divisive marriage equality vote, Melbourne hosted a gala event to honour and celebrate its LGBTQ+ elders. These are the stories of the people invited to attend the Ball celebrating their gender and sexual identity.
LGBTQ+ seniors began the fight for equality at a time when being queer could land you in jail, lose you your job or worse. But as they have aged, some of these people have started going back into the closet in nursing homes or when accessing aged-care services, owing to feeling unsafe in these environments.
The Coming Back Out Ball Movie is a record of Australian history, a dark past with a rainbow-coloured future, told via a group of extraordinary people.
Find out more: http://docedge.nz/film/the-coming-back-out-ball-movie/
---
BEYOND MOVING
When a young Siphe November leaves his small township in South Africa to follow his dreams at Canada's National Ballet School, he begins a remarkable journey that reveals deeply personal pulses of family, prejudice and expectation that beat beneath the surface of a beautiful and demanding art form.

As he soars on stages around the world, he navigates evolving relationships with his mother, with whom he feels a profound duty to help live a better life; with his first ballet teacher, who wishes he would give back to his community and with his Canadian family who strives to help him feeling at home in two countries.
A Billy Elliot story with a South African twist.
Find out more: http://docedge.nz/film/beyond-moving/
SEAHORSE: THE DAD WHO GAVE BIRTH
Freddy is 30 and yearns to start a family, but for him this ordinary desire comes with unique challenges. He is a gay transgender man.
Against a backdrop of increasing hostility towards trans people the world over, Freddy quickly realises that what to him feels pragmatic, to others feels deeply confusing and confronting; this was not part of his plan. Freddy is forced to confront his own naivety, mine unknown depths of courage and lean on every friend and family member who will stand by him.
Made with unprecedented access and collaboration over three years, the film follows Freddy from preparing to conceive right through to birth. It is an intimate, audacious and lyrical story about conception, pregnancy, birth and what makes us who we are.
Find out more: http://docedge.nz/film/seahorse-the-dad-who-gave-birth/